Cement Business & Industry Brazil & Latam 2014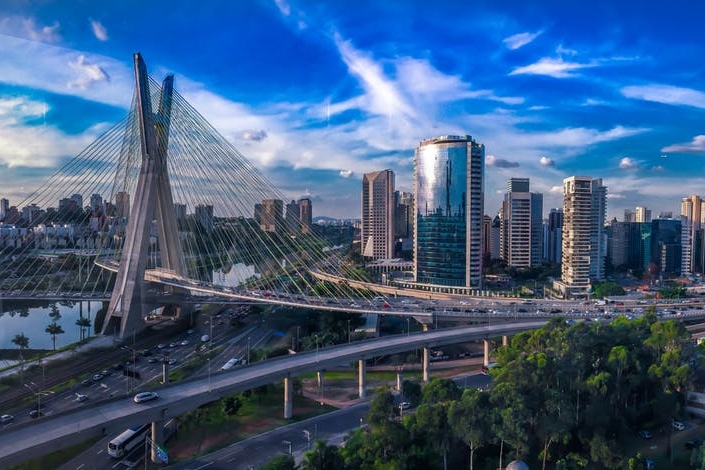 Cement Business & Industry Brazil & Latam 2014
February 5-6, 2014 | Brazil - Sao Paulo | Hilton Hotel
CBI Brazil & Latin America 2014 is an annual event dedicated to senior level executives and decision makers in the Latin America cement industry. The leading techno-commercial conference will feature the CBI focus on content for non only the Brazilian cement and lime sectors, but also the broader Latin America industry.
sold out
WHY ATTEND?
Market perspective, forecast and competitive outlook

Alternative fuels, new business models

Environmental performance management

Finance and capital markets

Efficiency, innovation, new developments

Technology, operations and best practices
WHO SHOULD ATTEND?
Cement producers

Equipment vendors

Strategy and M&A

Financial & equity analysts

Sales and marketing specialists

Traders

Technical and operations specialists

Engineering, environmental, logistics professionals

Maintenance, production & operations specialists
PROGRAM
Day 1, February 5, Wednesday
9:00 - 11:00 Session 1
Welcome opening - Maria Eugenia
Brief note from conference committee members & supporters - Adriano Greco
Brief note from conference committee members & supporters - Robert Madeira
Brazil: Breakneck pace but is it everlasting? - Rodrigo Lara
Cement company of tomorrow - Robert Madeira
10:30 - 11:00 Coffee Break
11:00 - 12:30 Session 2
New technologies for packing and dispatch - Clélio Tonelli
Presentation of grinding technology - Chris Oesch
The steel industry and its by-products for cement industries - Cassius Cleber de Cerqueira
12:30 - 13:30 Lunch
13:30 - 14:30 Session 3 Business Track
Trading: Clinker - Claudia Stefaniou
Gray and white cement - Nikolaj Lippmann
Latin America cement industry: LatAm under construction - Antonio Wrobleski Filho
14:30 - 15:30 Session 3 Technical Track
Technical developments enabling tomorrow's operations - Friedrich Willitsch
Topic TBD - Tome Sinzato
Reliability of conveyors systems - Celso Tanaka
Scientific CB OMNI elemental online cross belt analyzers - Darrell Leetham
15:30 - 16:00 Coffee Break
16:00 - 17:00 Session 4 Business Track
Strategies and challenges for cements with low CO2 emissions - Low carbon cement ( LCC ) - Rafael Giuliano Pileggi
Concrete-cooled case: CTR treatment center in radio-oncology - José Roberto Romero Hortêncio
Myths in operation and construction of cement plants with great economic impact - Federico Guido Lavalle
17:00 - 18:00 Session 4 Technical Track
Performance of CK Mill for Brazil TUPI cement and latest technical features - Akira Endo
The Plug & Grind – a portable grinding station - Fernando Dueñas Pozo
Because X-ray diffraction is the only effective method for Quality Control of Cement - Danilo Bittar
Safety and Innovation to reduce maintenance risks - Javier Schmal
LVT last ideas to build an economical - Hans Jorgen Nielsen